Janice Withers has lead technology strategy and planning, project execution, production support and technical risk management at TD Bank since 2016. She joined TD Bank Group in 2012 after holding senior executive technology roles at Bank of America, General Electric and IBM. She is passionate about employee development and promoting opportunities for women in technology.
Janice was a joint winner of the CIO of the Year at the inaugural Women in IT Awards USA. She shared this accolade with Sherry Aaholm from Cummins – whose profile will be shared over the coming weeks.
Can you provide leadership advice for those looking to advance their careers?
Don't underestimate the importance of culture. To be a strong leader, you have to be yourself and lead from your head and heart, but you can't do that if you aren't aligned with your organisation's culture. When you find a company whose values you share, everything will fall into place. You'll be more effective in your role, you'll be able to maintain your authenticity and you'll be better positioned to guide and support rising leaders in your organisation.
Who have you looked to for inspiration, within the industry or more broadly?
I have been privileged to work with exceptional technology and business leaders throughout my career and have benefitted from their advice and mentorship. At the end of the day, we all need to take what we learn and make it our own. It's important to me to support my colleagues and teammates, create an environment where everyone can succeed and promote opportunities for women in technology.
>See also: Women in IT Awards USA winner: Monica Jain, LogicHub
It's also important to remember that I am in my role today because of the leaders before me who took a chance on me and created space for me to learn. This always reminds me about how I can pay it forward and how I can better advocate for others.
What was the best piece of advice given to you?
Some of the best advice I've received is that you can reach all of your goals, but not necessarily at the same time. This applies to both your professional and personal life. It can be hard to see the balance earlier in your career, but if you can prioritise your time and your goals, you free yourself to slow down a bit and take time to enjoy the journey. Your career is a marathon, not a sprint! Make an impact in any role that you choose and take time to consider your next move, as well as how it fits to a larger picture. Remember that you create your own definition of success. Own your journey and do what's right for you.
Have you had to overcome any career challenges?
Every career has challenges; it's how you respond to them that differentiates you. My career has involved balancing a dual-career family, raising 2 children, making geographic moves, businesses being acquired and sold, plus a whole lot more! Change is constant, and the only way to cope is to adapt and find the win. Adapting has become a core competency and it has served me well, as a career in technology is constantly evolving. The ability to quickly evaluate and embrace the change in front of you is essential to technology leadership.
Can you provide a prediction for the future regarding how established financial firms such as yours can respond to the disruptive potential of fintech innovation?
It starts with embracing disruption. This is the environment in which we now operate so we need to embrace it. We need to continually be able to sort through the innovations that matter most and understand the implications of change. There can be a lot of noise, so we need to prioritise and focus.
>See also: Women in IT Awards USA Winner: Paula Hunter from NFC Forum
For TD Bank, it's solving real customer problems and continuously improving the customer experience. We need to be able and willing to disrupt ourselves, rather than waiting for an external factor to be the catalyst for change.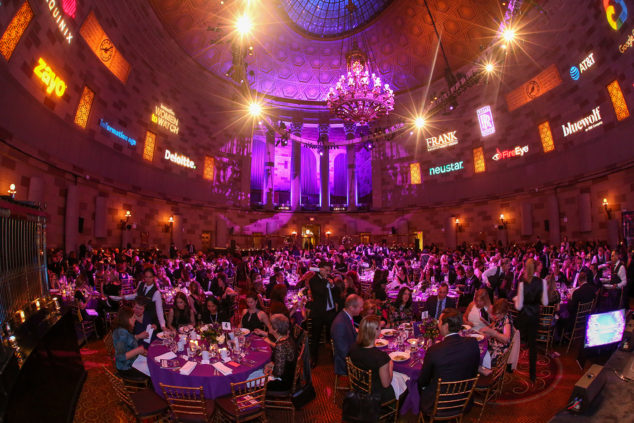 Did you seek to focus your career on tech or was it simply where the opportunity presented itself?
I sought a career in technology starting out with a degree in computer science from Ohio State. I was always drawn to the innovation happening in the industry and how innovation impacted people's lives. Technology has changed significantly throughout my 35-year career. My technology background has enabled me to work in a number of industries—finance, aviation and defense — and helped me develop skills in other disciplines. I am still excited by technology innovation, but now find I am energised by the people and organisations that bring these technologies to market. My role now is about creating the environment for innovation and for people to grow their skills to participate in today's evolving technology ecosystem.
What does your typical day look like?
CIOs' roles tend to be extremely broad and they also need to dive deep into detail on specific issues. My days are structured around necessary operating routines and metrics, but that can't provide the full picture. Talking with others is a big part of my role. Our technology team is a trusted partner that works with business lines across the bank to drive meaningful change.
>See also: Future Stars of Tech – winners revealed!
I work with our partners to ensure that the business and technology teams are aligned around the same vision. I also need to constantly stay in touch with those around me to understand what's happening across the organisation so that I can provide counsel and guidance, develop strategies, make informed decisions and support our people.
What is the biggest technological challenge facing the financial services industry?
The accelerated pace of technology change is certainly one of the biggest opportunities and challenges our industry faces. Emerging technologies are being adopted at a remarkably fast pace. We must maintain secure and stable technology platforms while incorporating innovation. Partnerships between business lines and technology are more important than ever, because both strong business and technology acumen are required as technology plays an increasingly important role in financial services.