Lorna Mitchell, head of developer relations at Aiven, discusses common misconceptions around a developer career that businesses must challenge
The tech industry is currently experiencing a talent shortage and 65% of CIOs are reporting that hiring challenges are hurting the industry. As businesses endeavour to find the best talent, it's worth revisiting assumptions about who makes a successful developer. To attract a broader pool of candidates, businesses must challenge myths and misconceptions about what makes a good developer so they can hire the talent they so desperately need.
Varied career paths
Developers are a mixed bunch with a range of different career backgrounds. Some have been coding since they learned to read and write, while others see it as a good career, and plenty are here by happy coincidence rather than intentional strategy. What's surprising about most developers is how little they have in common with one another, other than shared professional interests.
In many careers, most people doing the same job at the same organisation probably have some similar qualifications. In software development, most people do have a university degree, but degree subjects vary, and a degree is by no means a prerequisite for the job. Plenty of people working in the industry today changed careers after doing something else first, bringing their life experiences with them. Those with varied experiences often bring valuable transferable skills to the developer role.
Collaboration and communication
Many assumptions still exist about the type of personality that would want to be a developer – including the stereotype of a lone worker typing away in the dark. However, developers' days are full of collaboration, consultation, and conversation. The best developers are those who can communicate their ideas well and get people aligned on complex topics. Some developers try to avoid writing documentation, but the most successful developers work on their core skills as much as on their technical skills, and they understand that they multiply their impact by using these skills well.
Experience counts a lot for developers, just as it does for pilots or surgeons. Technical experience is relatively easy to pick up, but the experiences that build instinct in the best developers are rarely gained alone. Developers work with others and learn from one another along the way. They seek collaboration on difficult problems and offer thoughtful feedback and suggestions on work in progress. Ultimately, developer tools are built for collaboration, encouraging the exchange of comments and open discussion.
There are so many misconceptions about successful developers. Some of them may have some truth to them, while others are outdated or were completely false in the first place. The idea of developers as antisocial individuals is not always accurate. Developers are more often creative problem solvers who combine creativity with deep skills to tackle the task at hand. The most successful developers combine emotional intelligence with hard work and a curiosity for learning something new – and they help others around them to do the same.
Widening the talent pool
Developers are in high demand, contributing to the Great Resignation by changing jobs as they – like the rest of us – re-evaluate their life priorities. For people considering a career, there are many benefits. Working as a software developer is well paid, but more importantly, it is always interesting. Every industry uses software. So in a single career, a developer may have the opportunity to work in manufacturing, retail, and telecommunications – and to learn new skills and work with new people in every job.
Tired stereotypes need to be challenged so that prospective developers are not discouraged from pursuing this career path. Organisations looking to hire developers must play a role in challenging outdated assumptions, ensuring that myths and misconceptions are not influencing recruitment practices. Embracing the fact that developers come with all different types of life experiences and skills will be crucial in driving prospective talent towards businesses that need their skills. It will also enable many more individuals to discover a truly rewarding career path.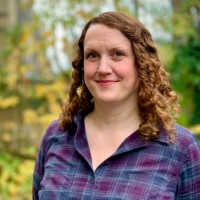 Related:
Taking a composable approach to mitigating developer burnout — Paul Crerand, field CTO EMEA at MuleSoft, discusses how taking a composable approach using reusable APIs can reduce developer burnout.
The value of DevEx: how starting with developers can boost customer experience — Gleb Polyakov, co-founder & CEO of Nylas, discusses how the experience of developers can help to drive customer loyalty and return-on-investment (ROI).