Robert Day, director of automotive partnerships, automotive and IoT line of business at Arm, explores the meaning of the digital cockpit and how the software-defined vehicle will enable a new level of customisation
The digital cockpit sounds intensely futuristic: hundreds of glistening buttons, holographic displays, perhaps an AR/VR headset of some kind. But this concept is simply the result of giving cars the same compute capability to deliver information and entertainment (infotainment, or IVI) experiences in a way that is closer to those we've grown to expect from our smart devices at home.
The lure of immersive in-car infotainment has been clinching forecourt sales for decades. Yet advances in technology have traditionally outpaced the average car lifespan: the wheels keep turning long after the multi-CD changer or proprietary sat-nav system (remember CD-based map updates?) has become woefully obsolete.
No wonder then that when the smartphone arrived in the late 2000s, automotive IVI simply couldn't compete. Here was a pocket-sized infotainment powerhouse, running an operating system that could be upgraded, patched, and personalised with new features to deliver online navigation, connectivity, and apps and streaming services to keep us informed and entertained on the road. A few years later, smartphone mirroring technologies such as Android Auto and CarPlay became consumer must-haves. According to a report by Arm and Strategy Analytics, two-thirds of those in the US who own vehicles supporting mirroring say they use it for most, if not all, of their media and navigation needs.
Software-defined vehicles
Now it's the car's turn to get smart. The transition away from combustion engines to electric powertrains and the addition of advanced driver-assistance systems (ADAS) and autonomous capabilities are seeing cars become powerful computers on wheels, running hundreds of millions of lines of software code. That software informs almost everything — from how quickly the windscreen wipers move to which streaming audio app opens by default. It's what we call the 'software-defined vehicle', and it means that for manufacturers, the entire vehicle experience is infinitely more configurable and upgradable.
For the purchasers and users of these vehicles, this means a smarter, safer, and more rewarding version of car ownership and one centred around the digital cockpit rather than horsepower, engine capacity, or exterior styling. One that can be upgraded, patched, and personalised as effortlessly as consumers have come to expect from their other smart devices. This also invites questions about the ownership model of these software-defined functions: do upgrades that have been purchased stay with the vehicle or the owner when the car is sold?
Forget manually checking the oil level or skimming through the handbook to identify a worrying light appearing on your dashboard. Instead, you'll receive notification that the steering system has been upgraded to give more precise handling in wet weather, that a new music streaming app is available to download to your infotainment dashboard, or the vehicle's range has just been increased based on analysis of thousands of hours of battery cycles. The idea of hooking your car up to a dealer's computer for diagnostic information or to update software will become as obsolete as the multi-CD changer.
And when a new feature or app is developed, manufacturers will be able to roll that out to customers over the air (OTA). It could be a feature that wasn't part of the original purchase decision, yet one that customers grow to rely upon, securing further revenue opportunities for the carmaker — at least until a rival carmaker implements something better.
For the continuous development and deployment of software functions, the automotive industry will need a different methodology. With the SOAFEE initiative that was launched last year, the industry is coming together to embrace and use standards commonly used in the development and deployment of cloud applications.
Your car, your way
No two smartphones are the same. Consumers are used to customising their smartphones with wallpapers, apps, ringtones, and button configurations. Cars, on the other hand, don't offer much in the way of personalisation. With the digital cockpit, this is changing too.
For example, Mercedes-Benz's MBUX infotainment system uses an AI model to learn user preferences and reorder menus and navigation based on these. But what if the entire digital cockpit could be completely configured to show all the information you need, and none of the information you don't?
Companies like Cambridge Touch Technologies are looking to unlock new human interface possibilities for software-defined vehicles. CTT's UltraTouch tech combines advanced piezoelectric materials with sophisticated AI, software and edge technologies to add touch control anywhere in a vehicle interior, from the steering wheel to the windows. That could see consumers completely redesigning the digital cockpits of their vehicles to suit whoever is in the driver's seat.
Of course, there's a greater challenge in all of this. According to Statista, a smartphone is expected to last between two and three years on average, worldwide. But a car could easily last 10, even 20 years on the road. How do we ensure that the base hardware within the vehicle – sensors, data buses, central compute modules – can still deliver whatever the digital cockpit experience of 2035 will look like? You'll have to leave that one to the software providers.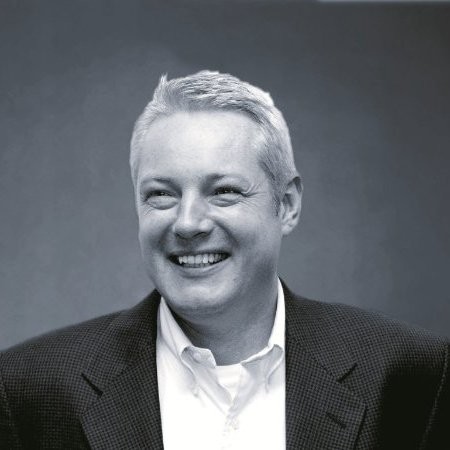 Related:
How to sell mobility online — Tricomi Giovangabriele, associate partner at Portaltech Reply, spoke to Information Age about how digital technologies are enabling the evolution of the mobility sector.
Why integration must be the foundation for digital change — Mat Rule, CEO and founder of Toca, discusses the need for proper integration of tech when it comes to digital transformation initiatives.