The future of innovation is collaboration. Without trust there can be no innovation. Both these statements are true. Business innovation has accelerated over the last 50 years, but of late, it has reached a barrier due to a lack of collaboration and trust.
Amanda Brock, chair of open source and IP advisory group at the United Nations Technology Innovation Labs, opened her keynote at Information Age's Tech Leaders Summit with this thought.
We've come a long way
"This year is the 50th anniversary of the moon landing and it's been 38 years since 'Maddog' Linus Torvalds developed Linux," she said. "And, we now live in an unrecognisable world."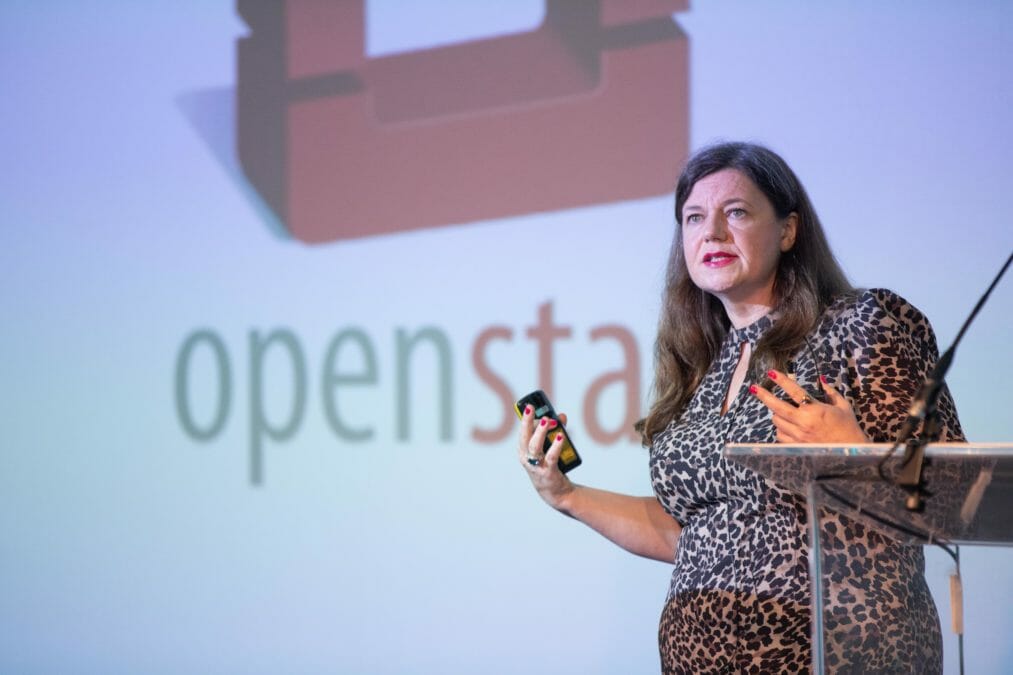 Supporting agile enterprises at Tech Leaders Summit 2019

The Supporting Agile Enterprises stream at Information Age's Tech Leaders Summit covered a number of topics, including digital transformation, moving from a startup to a scaleup, retaining a millennial workforce and the importance of digital accessibility. Read here
The invention of the internet
The culmination of innovation over the last 50 years has been the invention of internet — Sir Tim Berners-Lee's creation. However, in its nascent stage, connectivity hindered the convergence of the internet with tech. Brock pointed to smart tablets and fridges — these are nothing new and existed in the 1990s, but were unable to scale because of a lack of connectivity.
What was the game changer? According to Brock, it was the arrival of the smartphone, specifically Apple's iPhone in 2007. "You have to give credit where credit is due," she said. The arrival of the smartphone was the beginning of interactive and converged devices. Since 2007 and the emergence of the smartphone, the number of applications and connected interactions has skyrocketed, and data has become the new oil. Where has all this taken place? For the most part, in the cloud; which is now "largely outsourced," explained Brock, moving onto the next part of her keynote.
Innovation in the cloud has stemmed from open source. "Red Hat," explained Brock, "went hammer and tong against Canonical, but both collaborated on Open Stack [the open source software platform.
"It created an environment where competitors could sit at the table together, something I call, coopetition."
But, there was another factor stifling this innovation in the cloud… software patents.
Technology is the engine of change, says Tech Leaders Summit CTO panel

At Information Age's Tech Leaders Summit, six CTOs discussed the importance of technology and how it's the main driver for change in an increasingly unfamiliar world. Read here
Software patents — an intellectual property right
Patents were designed to encourage innovation and they work well in engineering or pharma. But, "it doesn't work for software, because it develops to fast," according to Brock. "It could take two years to file patent, whereas the software space changes every six months and incumbents hindered by this."
In this environment, non-practising entities take tech and stifle innovation, "they take patents and charge people for using them," explained Brock. "They make money but hinder innovation."
"In the patent wars, only the lawyers make money"
Patent doesn't work with open source, which is all about collaborating to create and defend something. In response to this patent war, Brock referred to the Open Invention Network as an "elegant and clever" solution, an infrastructure where patents are shared and founders include the biggest companies in the world. "It allows anybody to come in, sign up for free and access patents, but you have to share your patents with the network. It's all about collaboration and to date, nearly 3000 companies have signed up."
Attitudes have certainly shifted and Microsoft is a prime example. Its culture to open source and collaboration has changed. The reason for this is that "the cloud is seminal and underlying it is open source, customers want open source and now, because every company is a tech company, they need a satisfied, informed and open development community to create products that are consumed in a digital," said Brock. Community works in an open way, where the best developers work.
In the conclusion of her keynote, Brock referenced a familiar phrase; "software eats the world, and open source is the lunch".
She sees the future centring around bionics, with software in our bodies and believes the way we live will be automated and software-based. "Software will make the difference and underly change, while collaboration is the most important thing," she said.
---
Related articles
Engaging the millennials and managing your staff turnover rate
The blockchain guide for CTOs and tech leaders: suitability, adoption, regulation, hype and future predictions
R. Michael Anderson reveals the key to (tech) leadership
Tech Leaders Summit: Helping CTOs and tech leaders drive innovation
---