Right now, the world is investigating ways in which we can beat coronavirus. From self-isolation to social distancing and the expansion of testing capacity, governments and healthcare groups are trying to identify the best way through this crisis. All this has implications on the collection, sharing and usage of data for millions of patients. This, combined with the usual awareness, fear and preparedness for cyber threats and the established GDPR legislation, means data governance is more of a critical area for the NHS, and other healthcare organisations globally, than it ever has been before.
Even in these troubled times, we must not neglect the protocols of sound data management and good clinical practice. The foundation of the global healthcare sector lies on data – clinical trial data that has allowed a drug to be put on the market, data that healthcare professionals collect from individuals on a daily basis, or data that you might be tracking yourself through your smart devices. Throw in an exponentially growing pool of personal detail as coronavirus testing increases, and it creates something incredibly attractive to the world's criminal fraternity, seeking to misuse and capitalisation on all this data.
We will see an end to the current high-stakes situation, and when we return to the new normal, this valuable patient data stock, and the long-term management of it, will need to be considered. So, when it was announced last month that a consultation has been launched on the creation of a single, unified dataset for planned hospital admissions in England, it couldn't have been more timely.
Maximising new and existing patient data
There are a lot of opportunities for maximising the benefit of NHS data and utilising technology, but beyond all else the NHS needs to make sure data is handled securely and that patient data is protected, and in line with GDPR.
The collaboration between the NHS and the National Institute for Health Research (NIHR) on this database is very promising. The NIHR is the UK's largest funder of health and care research, allowing for more combined resources and data and the ability to scale and progress research. The NIHR runs both commercial and non-commercial trials across the UK, across different therapeutic areas, and this is where the masses of data the NHS has and compiles daily could truly make a difference – providing more background on a disease area and helping make trials more efficient and targeted.
The rise of big tech monetising healthcare data

Nathalie Moreno, partner at Lewis Silkin, discusses the disruption and monetisation of healthcare data by big tech. Read here
The importance of collaboration
Delivered well, this database could have a profound positive impact on the administrative side of the UKs healthcare sector. Although, while it will be a good leap forward, it shouldn't close the door to other opportunities for improvement elsewhere.
For instance, there are clear benefits across the board to expanding partnerships across universities, research bodies and technology organisations, as well as maintaining collaboration between the NHS and organisations outside of the UK. With Brexit set to cause more disruption in the sector, it will be important for the NHS to continue to collaborate and work with EU health organisations and other global health bodies. If the recent outbreak of COVID-19 has shown us anything, it is the importance of collaboration and sharing data across the globe.
There's a few things the public sector can learn from the private sector in the healthcare space when it comes to data governance too. Sometimes making fast decisions is vital – even if you fail, then restart and learn from your mistakes. It's important to be adaptable, especially when it comes to matters of technology where the playing field changes so rapidly. In fact, it is imperative to adapt quickly to the changes in the sector, because they will keep coming.
The challenges of change
Of course, this rapid pace of change also brings with it a degree of challenge. The NHS delivers world class healthcare to its citizens and is a trusted partner in the life sciences sector. However, it needs to be more adaptable and faster to develop new technologies and embrace the changes the sector is seeing.
Additionally, there isn't enough awareness or focus on rare diseases. There are between 5,000 and 8,000 known rare diseases and, in the UK alone, a single rare disease may affect up to 30,000 people. Brexit is another obvious challenge that the NHS will have to navigate – it will be important not to lose international collaborations and partnerships after Brexit, especially with the European Medicines Agency (EMA), and finally, ensuring they are bringing in good and diverse talent across the organisation.
Corona-AI project empowers smartphone users to aid COVID-19 research

The Vodafone Foundation has partnered with scientists at Imperial College London to launch a Corona-AI research project using DreamLab. Read here
Patient-centric future
What is important, and what the proposed database is designed to help achieve, is that the NHS becomes 100% patient-centric across its entire organisation – this doesn't just mean putting the patient first, but also using patient insights, as they are the experts on their diseases. The NHS needs to utilise technology to help it serve all its citizens equally, from every corner of the country. It's also important to put in place realistic measures of success and track the outcomes of investments in technologies and innovations.
If the NHS can deliver all of this as part of its wider initiative around the patient database, the world's best public healthcare system will become even better.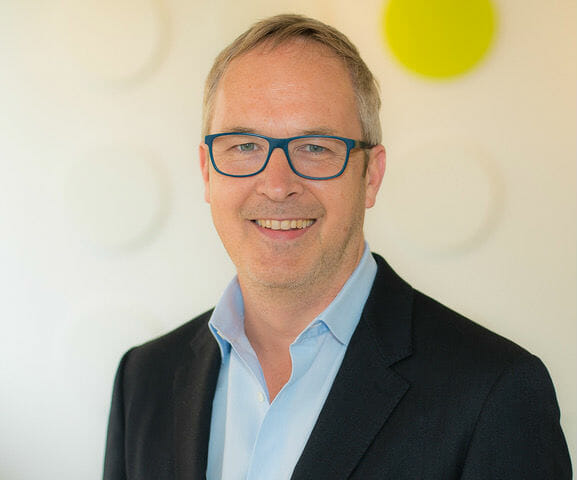 [emailsignup]