Information Age visited the Harlow, Essex headquarters of colocation data centre provider Kao Data, to see how its focus on HVO power ensures complete sustainability
The data centre sector is increasingly looking to mitigate its emission of carbon into the atmosphere, while continuing to help its customers innovate. With data centres accounting for 1-1.5 per cent of global energy consumption – on par with the aviation sector – there is a vital need to take measures to explore more sustainable options beyond fossil fuel power.
One company with this mission at the centre of its strategy is Kao Data. A UK colocation provider founded in 2014, Kao Data is named after Sir Charles Kao — a co-inventor of fibre optic cable — that has centres in Harlow, Northolt and Slough in the UK. The former location of the three holds a degree of innovation heritage, Sir Charles having conducted his research into fibre optic here in the 1960s. Kao Data aims to continue this legacy by ensuring long-term data centre sustainability for themselves, and minimising environmental impact for its customers in the process.
This is being largely achieved through the use of hydrotreated vegetable oil (HVO), replacing environmentally damaging fossil fuels. Predicted to eliminate up to 90 per cent of CO2 emissions, HVO fuel can operate at a range of temperatures. Kao Data became the first Europe-based operator to utilise this kind of energy in July 2021.
Notable customers include Kubernetes provider CIVO, GPU pioneer NVIDIA (the Harlow centre hosts Cambridge-1, the UK's most powerful supercomputer), and AI vendor Speechmatics.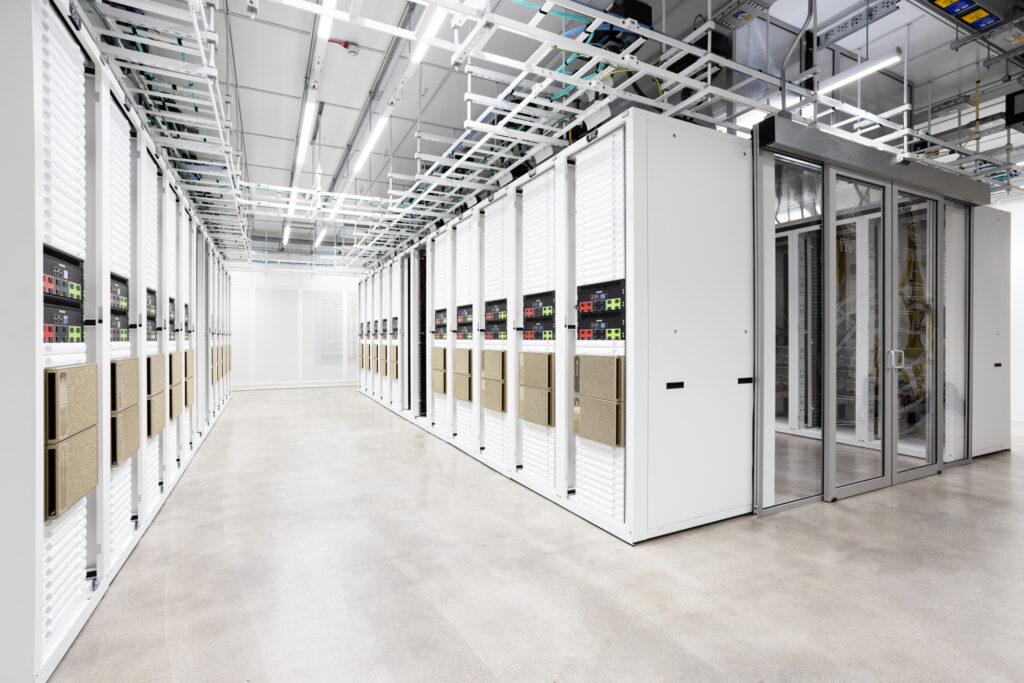 Information Age visited Kao Data's KLON-01 data centre in Harlow to learn more.
Powering HPC sustainably
Along with an emphasis on sustainability, Kao Data has been focused on serving "the highest echelons of computing", according to its vice-president marketing, Adam Nethersole. Its customer base needs infrastructure that can cope with the cooling requirements necessary to balance performance with eco-friendly best practice. This means aiming at high-performance computing (HPC) vendors when it comes to business.
"If you analogise the data centre market with the car market, most data centres are in the Ford or Vauxhall territory. We, however, are looking more towards the Ferrari end of the market," said Nethersole.
One partnership that currently distinguishes the company from competitors, is with Little Cheyne Court in Kent, to ensure that energy consumed is matched by renewable energy — further minimising impact on the environment. Having a concrete deal with a named entity in place increases accountability and trust for customers looking to keep carbon emissions down. This, along with the use of HVO energy, has led to a Power Usage Effectiveness (PUE) of 1.2, lower than the market average of 1.55.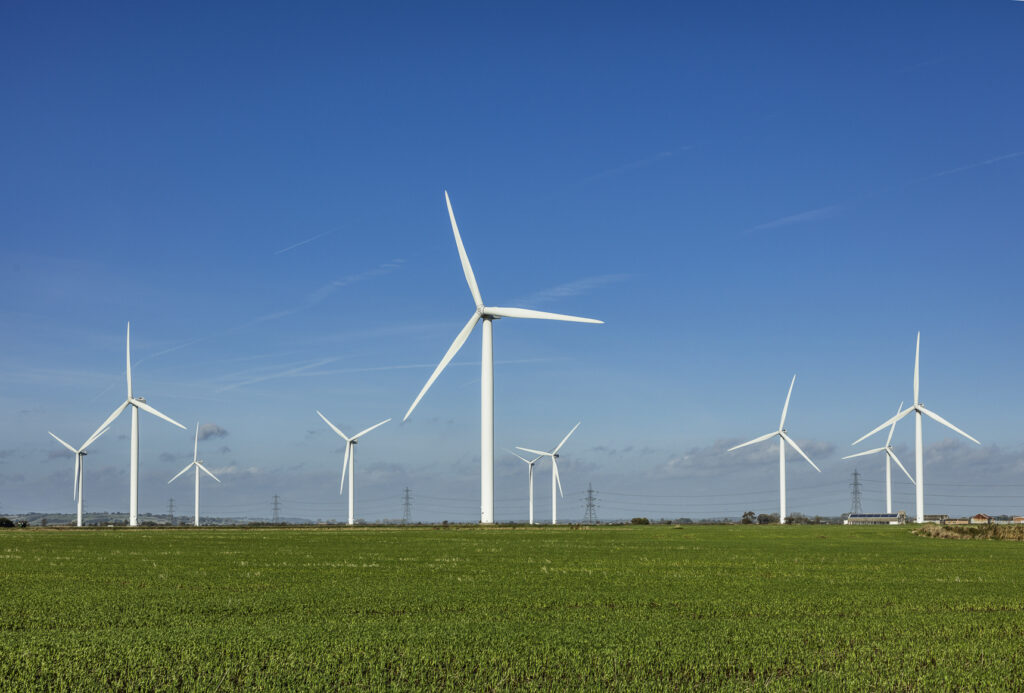 Going forward, a further two centres are planned for completion on the Harlow site, bringing further storage capabilities to customers.
>See also: How data centres can help businesses be more sustainable
Battling climate change
Climate change has proved the biggest challenge facing data centre providers looking to increase sustainability. Data cooling and moving away from fossil fuels have helped Kao Data overcome this challenge.
KLON-01 possesses a cooling system that rotates hot and cold air. This ensures that all data can be consistently stored at an optimal temperature. When the UK saw summer temperatures reach an unprecedented 40°C this year, all assets stored stayed protected and operational as a result of cooling.
The company has achieved Building Research Establishment Environmental Assessment Method (BREEAM) 'Excellent' status, due to initially redeveloping brownfield land, and repurposing concrete to build the centres.
In addition, Kao Data joined the Climate Neutral Data Centre Pact in 2021, shortly following the pact's establishment, to further maintain accountability around keeping carbon emissions down. This European data centre industry initiative is built around an agreement to become climate neutral by 2030.
"Our ambition is to become climate neutral long before 2030," said Nethersole. "There are still improvements we can make, such as offsetting the emissions of staff who drive into work."
Sustainability: ascending the agenda
Looking to the near future of data centre sustainability, Nethersole sees increasingly eco-friendly measures continuing to thrive as the UK and world look to reach net zero objectives. Having transitioned from a nice-to-have to an impact on profits, he believes that sustainability-focused executives (including chief sustainability officers) are set to play a larger role in business in the coming years. This is sure to correlate with an increased focus on environmental, social and governance (ESG) values on the part of consumers.
"If you look at the role of chief sustainability officers, up until recently it was always just a PR linkage you could add to the back of a contract," Nethersole explained.
"Now if you skip forward, this role is now linked to the bottom line, and is now generally viewed as part of the C-suite rather than being present by chance. This drives a lot of impetus from our customers to us.
"If I were to view a typical RFP (request for proposal) that would come in today, I would say sustainability is in the top three requirements of every company we work with. So with every proposal, we need to continue showing how our power is sourced; what type of power and backup power is used; and then the efficiencies across our data centre operations, to show that we're using as little power as possible."
Related:
Trends in data centre sustainability — The power-hungry data centre industry has pledged to go net-zero by 2030. We talk to data centre designers and operators about the latest trends in data centre sustainability.
The biggest trends in tech sustainability – We take a look at the biggest trends that are happening in tech sustainability.