Discovered a few months ago, Nexustorage is now ready to share its story with the market. Participating in the recent IT Press Tour illustrates this desire to unveil how its solution tackles the users needs in demanding storage environments.
The original idea relies on the deployed storage and the data lifecycle associated with all these entities. Migrating and tiering files across various storage tiers or entities is not new, but how Nexustorage does this brings a new dimension to the table.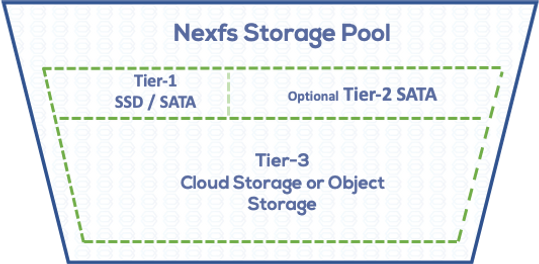 Firstly, Nexfs is purely software: it is a layer you deploy on top of existing storage, whatever their interfaces – block, file or object – creating a logical storage pool as a sort of container or envelope. This pool then re-exposes itself via iSCSI, NFS, SMB or S3, and offers a universal model. Within that pool, the magic operates with data movement between storage entities, i.e. between block, file and object storage. But the beauty comes from the face that it works at a sub-file level, and only untouched chunks are moved to tier 2 or 3 in the stack. Hot chunks are maintained on the primary tier to ease user access and keep enough quality of service. Externally, all these movements are completely masked, and users don't see any change in its data location.
How software-defined storage (SDS) enables continuity of operations

This article explores how software-defined storage (SDS) can enable operation continuity throughout the enterprise. Read here
To achieve this new level of services, the team has developed several key technologies:
SmartProtect uses a replication method to make copies from the primary storage to secondary on S3;
SmartTier is the name of the function described above, as it moves inactive data chunks to level 2 or 3 storage;
Nextassert allows applications to access data where they reside, without the need to always copy data to the primary level. It reduces I/O load, network traffic and potential contention.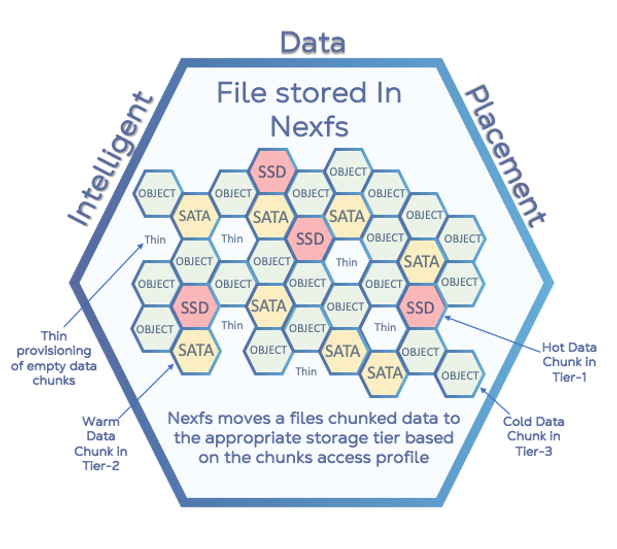 Philippe Nicolas, analyst at Coldago Research, used to qualify such an approach as an U3 model, meaning a mix of universal, unified and ubiquitous storage.
Adding Nexustorage to a storage environment clearly brings a new life to existing storage, thus protecting the investment and delaying new purchases.