Quantum, a market leader in secondary storage, recently announced a refresh of its portfolio to sustain a strong and deep trajectory around cold data and data lifecycle in general. This new product iteration should comfort users, investors and observers on Quantum's new revenue path. The company surpassed the $1 billion mark over 10 years ago, and suffered from erosion since, being valued at just 30 to 40% of that figure today. At the same time, the stock price is valued at between $5-9.
Based on a technology acquired from Western Digital named Active Scale coupled with its Scalar tape libraries, the idea is to articulate a solution from data ingestion to long-term archiving. Active Scale is an object storage software that transforms a rack of storage servers into a large storage farm with strong resiliency thanks to erasure coding and exposed via the de-facto standard S3 API. The erasure coding developed by Quantum delivers 15 x9 of data durability.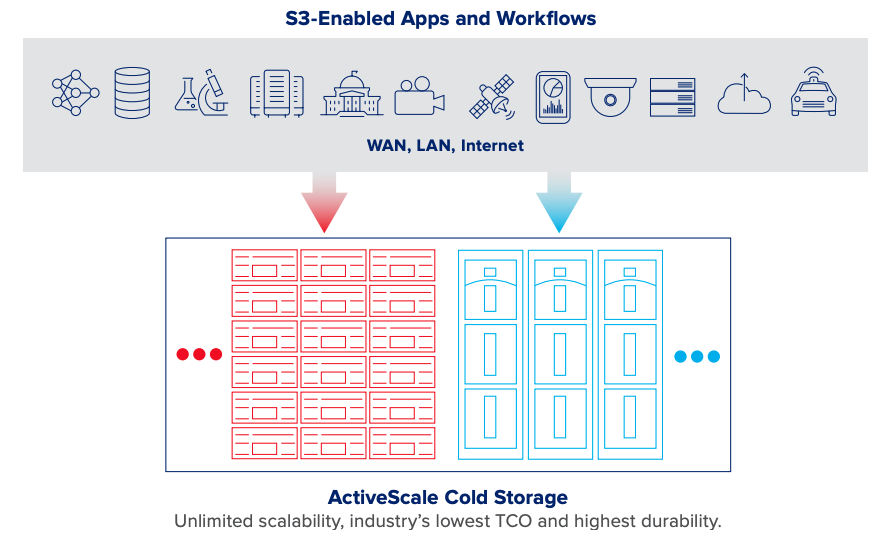 The team spent some time to detail the solution during a recent IT Press Tour session. In detail, data is written to Active Scale buckets, and thus is controlled with internal policies to copy or move them to a new tier. This tier could be a cold data zone within the object storage farm exposed itself via the S3 Glacier API or on tapes stored within Scalar tape libraries or even transferred to a public cloud. This tier serves as a long-term repository for archive data.
Nexustorage: the New Zealand startup disrupting the storage market

New Zealand-based software-defined storage startup Nexustorage recently launched Nexfs to unify file, block, object and cloud storage. Read here
Quantum has developed an intelligent way to protect data on tapes when multiple tape libraries are deployed. In fact, it works as soon as several drives are present in the configuration. It is named RAIL (Redundant Array of Independent Libraries), operating a 2D erasure coding technique by unifying objects into larger sets, which are then chunked and distributed across libraries. With a very clever assembly, Quantum reaches a new durability level of 19 x9 and only needs one tape drive to restore data when needed. The second beauty of this, is the indexing capability they run when data is ingested to boost access. This function is based on CatDV, a software they received as part of the acquisition of Square Box Systems Ltd. The solution is offered as a cloud service that simplifies adoption and deployment and leverages a very attractive pricing model.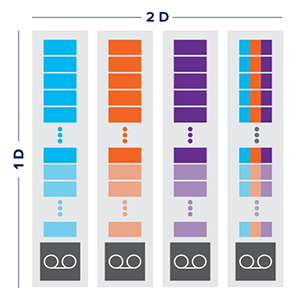 Clearly, there is an interesting portfolio effect here, with various products – CatDV, Active Scale and Scalar – involved in the architecture. We expect Quantum to support other tape libraries and more public clouds to enable some advanced workflows.
The battle is on, as this announcement belongs, with several others, to a market dynamic represented by Fujifilm with Object Archive; QStar; StrongBox; Versity; PoINT Software & Systems; Komprise; Grau Data, Atempo and Spectra Logic to name a few.