Over 2000 complaints from across the world regarding problems with Gmail and Google Drive have been recorded by Downdetector, while Google have sent out updates via its G Suite dashboard stating that they are investigating the issue.
"Gmail sending issues, Meet recording issues, Creating files issues in Drive, CSV user upload issues in Admin Console, Posting message issues in Google Chat, sites adding new page issues, Keep issues, Voice mail issues," said an update at 9:38am BST.
However, a later update, given at 12:10pm BST, says: "The problem with Gmail should be resolved. We apologise for the inconvenience and thank you for your patience and continued support.
"System reliability is a top priority at Google. We are making continuous improvements to make our systems better."
Downdetector received reports of issues as early as 7:00am BST.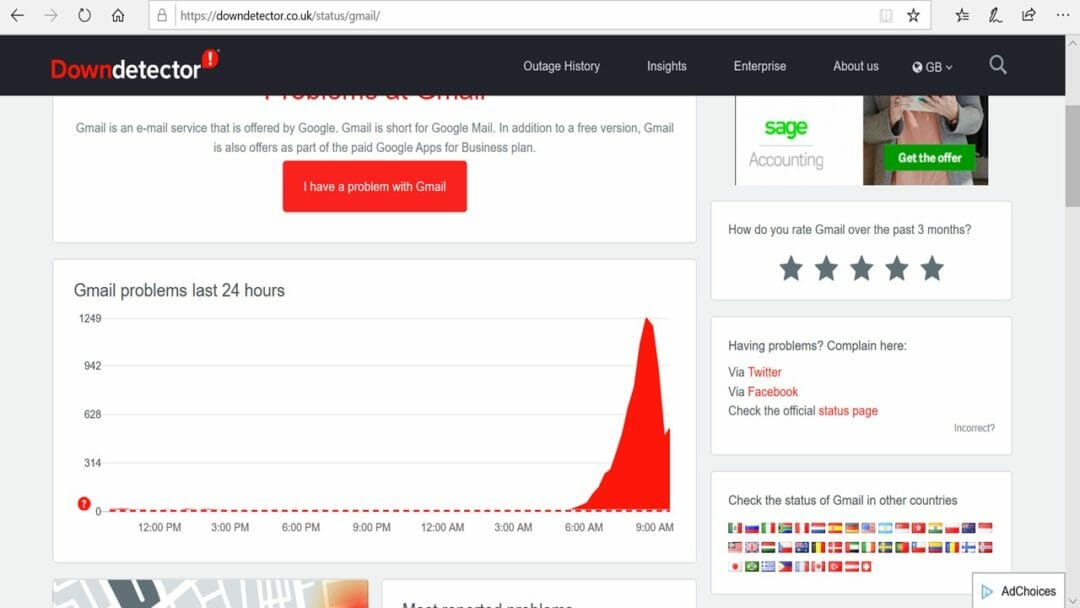 Informatica and Google Cloud expand partnership with deeper integrations

Informatica and Google Cloud have announced a new joint go-to-market initiative in an aim to accelerate cloud analytics. Read here
Gmail have also tweeted users stating they were aware of service disruption.
Hi there. Thanks for reporting. We are aware of a service disruption at the moment. Keep an eye out for the latest updates here: https://t.co/q8q9ZvenMk.

— Gmail (@gmail) August 20, 2020
40% of users have cited problems with sending attachments over Gmail, while 31% said they couldn't receive messages, 28% said they couldn't log in, and others have revealed problems with uploading files to Google Drive.
Additonally, issues with Google Chat, Google Meet, Google Voice and Google Groups have also been recorded by Downdetector.
Gmail briefly trended globally on Twitter this morning, with users taking to the platform to reveal issues with Google servers.
The cause of these problems with Google services are currently unknown.
"It is difficult to speculate what may have occurred – but this issue does have an air of illicit mystery about it," commented Jake Moore, cyber security specialist at ESET. "It is possible that this is the result of unlawful activity, especially as so many services are out of action with no word as to what it could be.
"Whatever the case, it is concerning that such a huge, seemingly robust company like Google was not able to prevent this outage, which has affected so many end users.
"At the moment it may be difficult to assign responsibility for this incident as we don't yet understand the steps that have led to this unfortunate event. However, there will be no doubt that cyber criminals will position themselves off the back of this to create a phishing campaign targeting millions of email addresses.
"Anticipating this, individuals must remain vigilant and never disclose any personal details via unsolicited communications."