Information Age has partnered with Tech Nation to help explore 20 of the UK's leading cyber security scaleups.
Tech Nation Cyber is the UK's first national scaleup programme for the cyber security sector. It is aimed at ambitious tech companies ready for growth.
In a series of 20 company profiles, we will be introducing you to the cyber security scaleups that make up Tech Nation's first cyber cohort.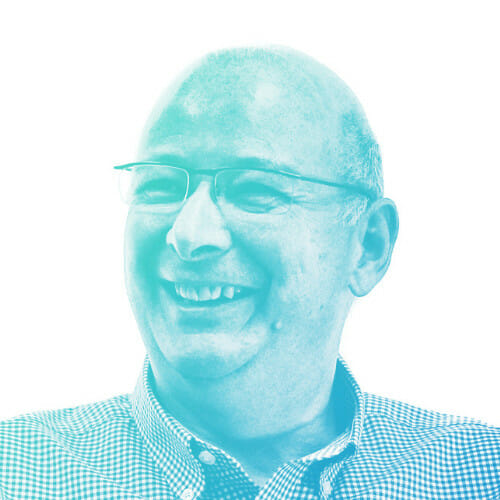 What does your company do?
LuJam Cyber delivers a jargon-free, easy-to-use, cyber security service for MSPs and their SME customers using a SaaS based model that incorporates security, compliance and risk scoring features. Our price point has been market tested and found to be readily accessible to SMEs.
How do you differentiate to your competitors?
LuJam's affordable Cyber Security and Risk-Scoring service is powered by impressive cloud analytics and network scanning that discovers IT assets, assesses risks, blocks bad connections, regularly recommends improvements and provides continuous monitoring. Our main competitors remain the Anti-Virus vendors, but other smaller vendors have more expensive limited point products. However, LuJam has a broader service designed to be delivered by MSPs to their customers (B2B2B) that has been created to fit their business model. Our service provides MSPs with upsell opportunities, increases loyalty and trust, reduces churn and through a more pro-active approach to managing their customers, increases their profitability.
Cyber security best practice: Definition, diversity, training, responsibility and technology

As part of Information Age's Cyber Security Month, we look at cyber security best practice – everything from defining it to the importance of training. Read here
What are the common challenges in the cyber security space?
Within LuJam's market, primarily the SME sector, the biggest challenge is encouraging SMEs to recognise that they are not immune to cyber attacks. In 2018, 31% of all SMEs in the UK suffered from an attack and that cost the UK economy more than £2 billion. The worst thing is that this was mainly preventable. Using LuJam, MSPs can now take their customers on a steady journey to improved cyber hygiene and Cyber Essentials certification. Together we are helping to ensure that the UK is the best place to work and conduct business on-line.
What are the biggest mistakes a company can make regarding security?
Other than doing nothing, undertaking an audit (such as Cyber Essentials, IASME Gold or even ISO27001) and thinking that's good enough until the next audit is required a year later. The need for continuous monitoring and education is key. Through gamification, LuJam's continuous monitoring solution, asset discovery, regular alerts, ongoing risk assessment and weekly recommendations on how to improve security have made it simple for small businesses to increase their cyber security.
Provide your best practice advice/top tip for effective cyber security?
The five basic technical controls laid down in the Cyber Essentials guidance will, if implemented effectively, eliminate 95% of all internet threats. Continuous monitoring of IT infrastructure and user connectivity will ensure improvement in behaviour and reduce risk. All businesses should strive to reach Cyber Essentials certification with on-going continuous monitoring at the earliest opportunity.
What's next?
Our solution is equally applicable anywhere in the world and we are already involved in a number of initiatives where Cyber Essentials is being replicated in Commonwealth countries.
And with an extensive service offering, we've started to explore much larger opportunities in Cyber Insurance, Enterprise Supply Chains and Enterprise Homeworkers. We also fully expect the Government to start to promote continuous monitoring as best practice in all businesses (including SMEs) and not just within Critical National Infrastructure.