"The tech startup scene in India used to be more subdued in comparison to London. Now, and maybe it's because I'm originally from India and a bit biased, I believe the startup scene is much more exciting, vibrant and active than even London," said Bhavin Turakhia, founder and CEO of Flock, founder of Radix and co-founder and CEO of Zeta.
He's not wrong. India is indeed fast-becoming a startup country, rivalling the US, UK, China, Singapore and Israel, among others. Current figures estimate there are approximately 3,000 tech startups in India with 800 more emerging every year. By 2020, it is predicted that this figure will rise to 10,000 with 2000 new startups emerging every year.
Based on a 2014 report entitled "NASSCOM 10000 Startups Report", six cities in India account for 90% of the technology scene: Bangalore (now Bengaluru) and the New Delhi area account for 28% and 24% startups, although emerging scenes have established themselves in the country; from Mumbai to Hyderabad, and Pune to Chennai.
In terms of quality and talent, too, India has a clear advantage compared to other tech hubs across the world. The number of engineers and software developers dwarfs the available tech talent in the UK, for example — hence why the government needs to prioritise tech visas for different industries.
Revolut CEO: UK needs specialised tech Visas if London is to remain the fintech powerhouse

The CEO of Revolut has today called on the UK government to create specialised visas for technology professionals as the London-based fintech announces plans to double its workforce in the UK over the next few months. Read here
Tech focus in India
India was a bit late to the tech party. But in the last few years, the country has ramped up its efforts. "In terms of growth, the numbers are more impressive than any other economy in the world," said Turakhia.
This rapid growth has led to a mobile revolution — and that has "opened up the possibility of a lot of B2C-focused tech plays around e-commerce, whether that's transportation, mobility or retail," he explained.
These type of things have played out in the US, UK and elsewhere for some time now — e-commerce in these regions, for example, has been in the mainstream for the last three to five years.
Compared to more mature economies "there are cultural and structural differences in a mobile first economy," Turakhia continued.
He also pointed to the whole notion of B2B SaaS as a particular focus in India — the majority of engineering and product development takes place in-house (in country), while sales and marketing is a global activity. "We built our banking technology by leveraging India as a human resource," said Turakhia, referring to on of his own companies, Zeta.
Smart cities in India: Embracing the opportunity of urbanisation

As part of Information Age's Smart City Month, we take a look at the smart city initiatives in India that are helping the country embrace the opportunities of increasing urbanisation. Read here
Advice for Indian companies looking at the UK
"The UK represents a great opportunity for Indian companies with great technology, especially in the B2B SaaS space," confidently stated Turakhia.
"The UK as a whole is a great market and it's pretty large with a population of 70 million — that's a meaningful amount of people in highly concentrated areas. In the UK, a few cities comprise the bulk of the population and that represents a dense opportunity for companies wanting to explore new markets."
In Turakhia eyes, the UK remains an attractive proposition for tech investment.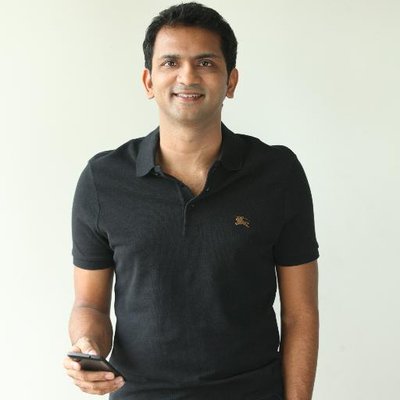 Information Age comment
India is fast-becoming one of the frontrunners in the tech startup space — and serial entrepreneurs, like Bhavin Turakhia, embody this innovation drive in the country's mobile economy.
Regarding the UK's relationship with India: it is more important than ever. Moving forward, with Brexit approaching (maybe?), the UK's relationship with countries outside of the EU, especially ones as fast paced and innovative as India, will be of the utmost importance for the country — as we head into relatively unknown territory.
The UK's tech startups and larger enterprises will rely more than ever on the tech talent coming in from regions, such as India, as we leave the EU.