The fourth annual WIT UK summit, hosted by Dr Ghazaleh Samandari, founder of Nine Paths Development, and Women in IT Global Series director Tania Ferreira, continued its mission to help organisations across the tech sector and beyond prioritise and place diversity, equity and inclusion (DEI) at the core of long-term goals.
With women estimated to currently make up just a quarter of workers in the tech sector, with 11 per cent of leadership roles being held by women, there is still work to do to encourage the nurturing of female tech talent, now and in the future.
Key areas explored at the event included the future-proofing of inclusive tech — a focus of the opening keynote from Priya Lakhani OBE, founder and CEO of education technology company CENTURY — along with the ongoing development of AI and Web3 technologies.
---
Women in IT UK Summit 2023 launched — Read more on the Women in IT Summit series, here.
---
Future-proofing tech with DEI in mind
With the all-important hiring and retention of diverse tech talent rising up the business agenda post-pandemic, CENTURY founder and CEO Priya Lakhani implored attendees to "find your why" — a meaningful purpose for a current occupation estimated to be realised by just 13 per cent of professionals globally.
Lakhani encouraged tech talent in the room to "reach for the North Star" when it comes to finding the key reason for work carried out on a day-to-day basis.
It was also said that schooling globally continues to be entrenched in a 'one-size-fits-all' approach, which discourages women and other underrepresented groups from going for jobs which have traditionally been white male-dominated.
Experiences cited during the keynote include discouragement from school teachers towards pursuing a career in law on the basis of Lakhani's gender and race, and rejection by venture capitalists due to a lack of a traditional tech background.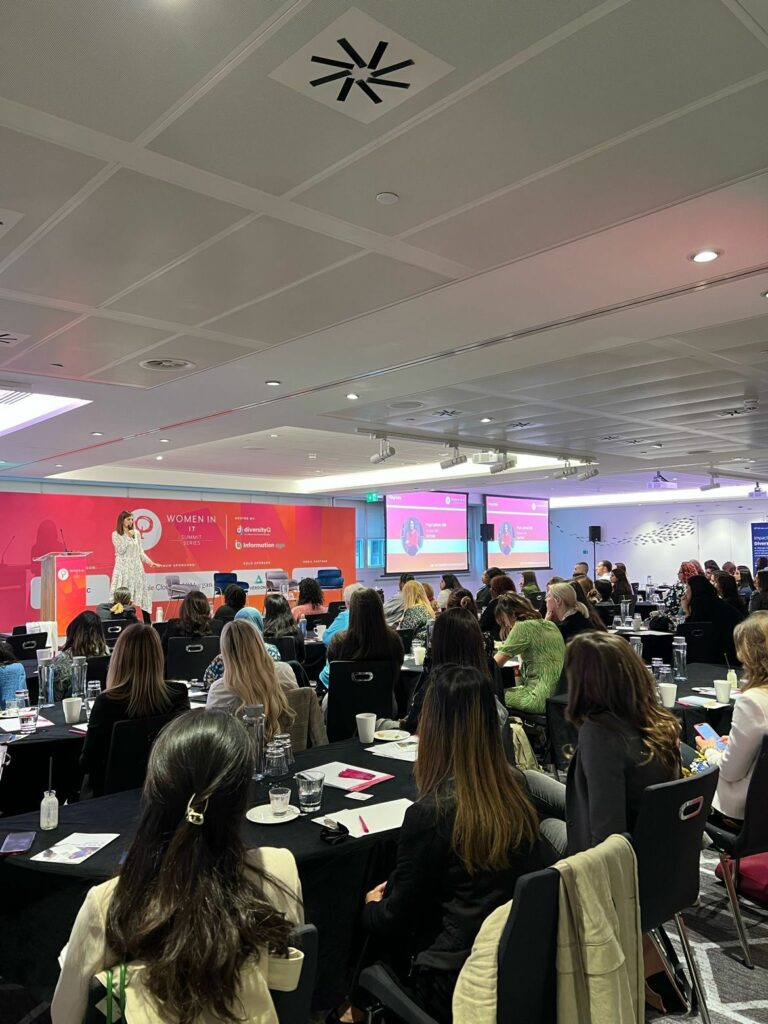 Women in Web3
A fireside chat session exploring how women can be better encouraged to pursue a role in Web3 development discussed the understanding of blockchain and the metaverse, as well as notable use cases that female tech talent have been at the forefront of.
With 'Web3' — the reported third iteration of the Internet — used as a catch-all term for blockchain, crypto, NFTs and the metaverse, session host Kasia Wojciechowska, regional head of client accounts & head of growth – Novus at Capita, said that "blockchain is a movement" that needs to allow for access of women for long-term success.
Meanwhile, futurist and Web3 advisor Nova Lorraine — author of bestseller Unleash Your Supernova — drew from her time in the fashion industry, which was where she was first introduced to blockchain.
"I realised I had fell on a 'gold mine'," said Lorraine. "Larger companies were starting to mine Bitcoin, but this would become possible at home".
According to Lauren Ingram, founder of Women of Web3, networking with other tech talent, along with learning resources including podcasts can go a long way in boosting blockchain development skills.
When it comes to the long-term value of Web3 capabilities like blockchain, Women in Blockchain Talks founder Lavinia Osbourne commented that "decentralisation is key" to helping society meet ESG goals.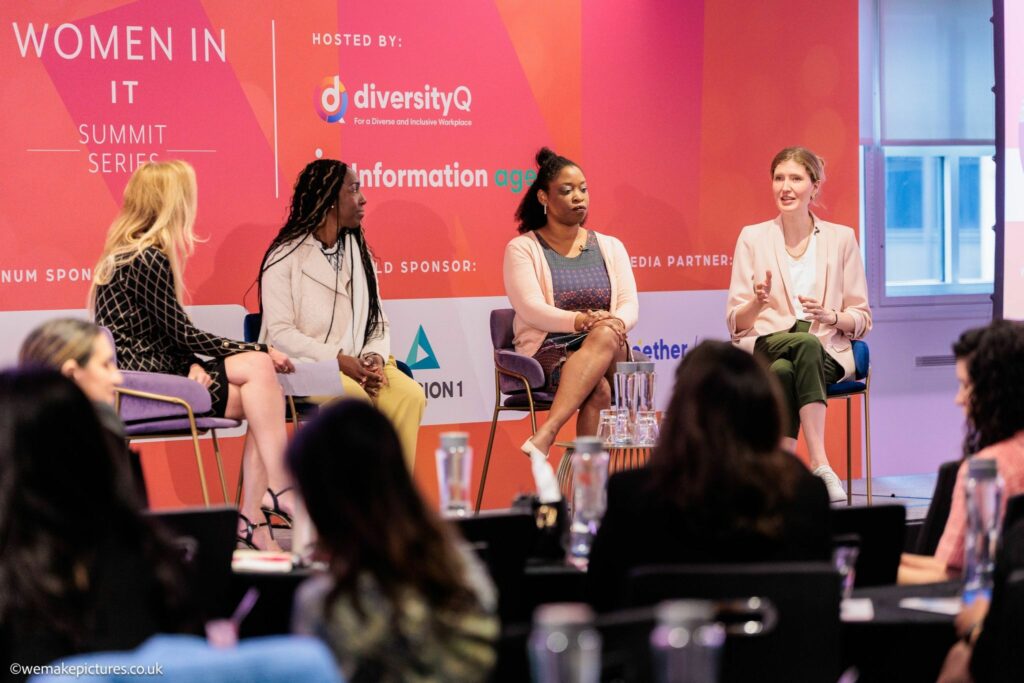 ---
Top 10 diverse leaders in UK tech — With the importance of diversity when it comes technology leadership teams becoming widely accepted, here are 10 of Britain's top diverse leaders in UK tech.
---
Navigating the 'Age of Hyper-performance'
With AI algorithms remaining susceptible to bias and misinformation, tech staff from a variety of backgrounds need to be involved in the development process in order to help mitigate these pitfalls.
In a fireside chat exploring how to manage the long-term impact of AI, Marzieh Saeidi, NLP research lead at Synthesia, emphasised the ever-present need for human staff in creativity-facing roles that go beyond admin.
Ongoing regulation of AI, now playing an increasingly prominent role in society, was a key aspect of the conversation, with Jennifer Anderson, chief digital officer at Eviden, citing the need for the data that trains algorithms to be made clear to users, by companies developing the technology.
When it comes to managing risks, Steph Wright, head of the Scottish AI Alliance, commented that different AI situations (such as in retail, and in healthcare) call for different approaches, while emphasising that when flaws occur, "it is humans getting it wrong, not the AI".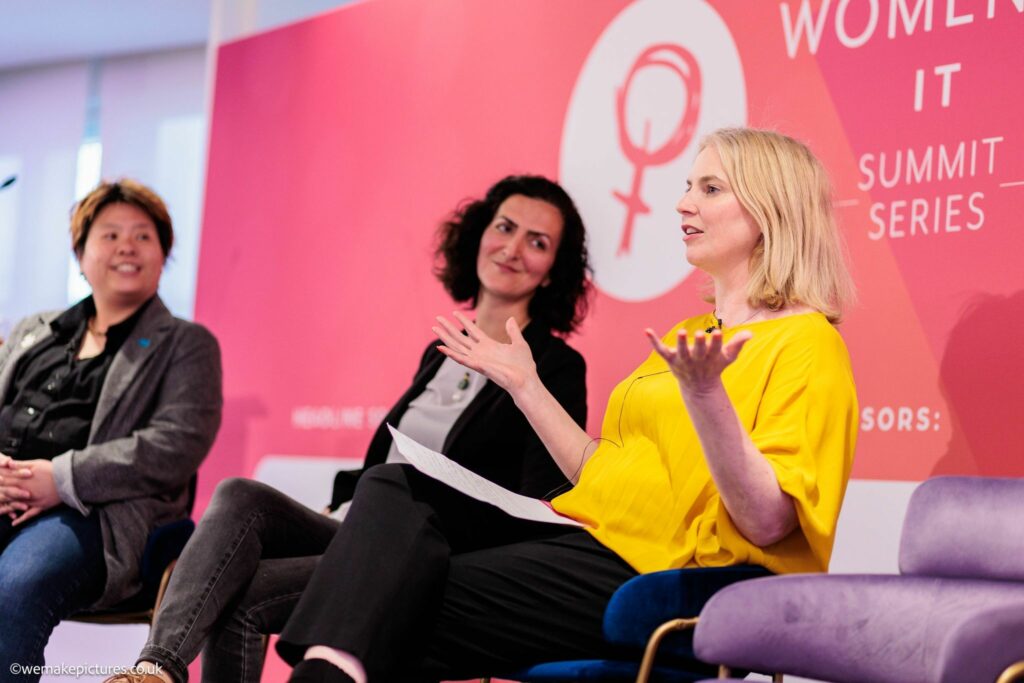 Related:
Why diversity and inclusion matter for technology — Diversity and inclusion in your tech team fuel productivity, creativity, and innovation.