Biometric verification firm Jumio has hired Stuart Wells as its new chief technology officer, as it unveils its new Innovation Lab
As new Jumio CTO, Wells will lead the company's IT, AI, machine learning and engineering teams, as well as overseeing its new Innovation Lab in San Diego, and AI Lab in Montreal.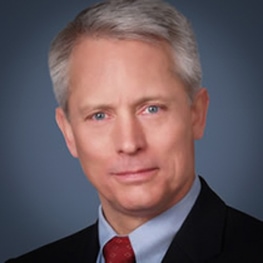 Wells joins Jumio from analytic decisioning platform FICO, where he served for 10 years, most recently holding the roles of executive vice-president and chief product and technology officer.
Prior to this, he served as senior vice-president and president of global communications solutions at business communications provider Avaya, and executive vice-president at Sun Microsystems.
"Jumio's vision of making the internet a safer place has resonated with me as it's such a critical issue today that impacts everyone online," said new Jumio CTO, Wells.
"Serving as CTO, I will lead Jumio's engineering teams to continue to deliver on this promise by providing innovative fraud prevention solutions that keep up with the constantly evolving methods of fraud."
Robert Prigge, CEO of Jumio, commented: "Stuart joining our team as CTO signals a new era for Jumio as we continue to redefine the end-to-end identity space.
"Stuart's extensive industry knowledge is a major asset as Jumio reaches its next stage of growth and continues to drive innovation in the identity space."
Jumio Innovation Lab unveiled
Jumio's newest Innovation Lab in San Diego focuses on research and development for the broader technology landscape, enabling Jumio to facilitate innovation on a larger, long-term scale.
Its research program studies and identifies never-seen-before approaches for addressing common identity verification issues.
The research team at the lab specifically focuses on innovations that can further improve fraud prevention technology and fraud monitoring, to make a significant industry impact in the next 5-10 years.
Related:
The biggest senior technology hires — A list of the biggest senior technology hires, including chief technology officer (CTO) and chief information officer (CIO) appointments.
What will it take to stop fraud in the metaverse? — Alexey Khitrov, CEO at ID R&D, discusses what metaverse stakeholders will need to consider when it comes to preventing fraud.