Neo is an all-in-one treasury platform that provides foreign exchange corporate risk management, international collection and payments. This requires the secure delivery of real-time financial data to its users, and clear solutions for avoiding possible risks. For its CTO, Ian Yates, successful deployment of the right technologies for the company's mission involves constant reviewing of steps with the whole workforce.
When it comes to ensuring that his tech strategy is clear as possible to the team at Neo, Yates said: "Principally, we've ensured that everyone with a technical perspective has had the chance to be involved at some point in the process.
"Then, when addressing the non-technical side of things, we tend to disseminate what we see as 'wins' to the rest of the organisation, using newsletters."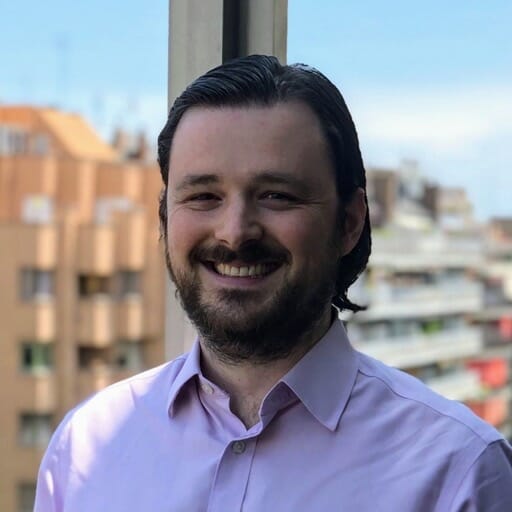 This constant communication not only provides a vessel through which to get initiatives across, but also maintains team morale through promoting the successes that the technical team has overseen.
Cloud and DevOps
For end-to-end developments to be undertaken at scale, a fitting cloud service provider was needed, and Neo chose Microsoft Azure to host the platform. This choice has led to business ideas being iterated and brought to life more quickly, and stands out to Yates as one of the most valuable deployments he has overseen.
"We have eight different development environments, and they're so transient that we can add and delete any where necessary," he explained. "This has proved to be a massive step forward for us."
Also notably valuable in the technical setup at Neo has been a top-to-bottom DevOps pipeline. Yates believes that the self-service process granted to the development team for building, packaging and releasing has complemented the initial choice to choose Azure.
"Coming from a background of working in investment banks, putting a release together can take days, and it needs to be scheduled weeks in advance," said Yates. "But working on this quicker, tighter iteration using these technologies has been amazing for us."
In the financial services sector, DevOps in particular can also be useful for detecting and mitigating security threats, as well as helping to drive cultural transformation with a common goal among business and technology personnel. This is especially important in a space in which heavy regulation is common.
How data and technology can strengthen company culture

Haley Katsman, vice-president at Highspot, discusses new ways to drive business outcomes and support culture in the future workplace. Read here
Communication between business and tech
This need for business and tech to work together to drive value from innovations hasn't always been easily met. Whether it's the presence of shadow IT or insufficient communication, true agreement on how to advance as an organisation can sometimes be difficult to achieve. However, with business-facing leaders having little choice but to embrace technology in the form of video call and messaging software, among other cloud-based applications, needs and goals are being better understood.
Neo's CTO has found that cross-company events such as 'Lunch and Learn' have been useful for staying connected and on the same page, as well as nurturing soft skills for those who need this training.
"Sometimes, I think these kinds of ceremonies are a weakness," admitted Yates, "but the team have enjoyed all the touchpoints.
"While 'Lunch and Learn' has been driven from the tech side, we occasionally ask the business to put together a presentation about one of the business processes, after which there would be a Q&A.
"Getting those employees who perhaps aren't as outspoken, and are usually quiet during other meetings, to put together a 35-40 minute presentation can be quite powerful, and brings a much better team dynamic."
What soft skills are most needed in IT? Toronto Women in IT winners share

Soft skills play such a critical role in IT hiring that job offers are increasingly being withheld from technical candidates who lack them. Read here
Plans for 2021
At Neo, the technical team practices a continuous improvement strategy, which is built upon by suggestions from staff.
As well as carrying this on going forward to ensure that any faults are quickly ironed out, Yates believes that an examination of the team's Azure stack is in order. Additionally, the company will be migrating to .NET 5 to continue its developments. Companies need to continuously innovate in order to stay ahead, and can ill afford to stay still.
"Azure is growing all the time, and this can be really tough," he said. "I've spoken to Microsoft, and you can get absolutely lost in the minutia of the services that they offer, so we want to see what else we can do with the stack that we have.
"We're also going to look at what possible alternatives are out there, and make sure that what we're using is fit for purpose."
Also planned for 2021 is a look at the early stages of the delivery process, which were initially put in place four and a half years ago, and checking how much the world has moved on from their capabilities.