This is a bold claim, and likely an over-exaggeration. Silicon Valley remains a highly valuable tech community: in 2017, Silicon Valley investors pumped a record £1.1 billion into UK tech startups. However, tech growth in the region has slowed down, and it's having a harder time attracting the best talent.
International expansion remains the ultimate goal for many businesses. But with Silicon Valley slowing down, where do UK tech firms go next?
Opportunity and potential in China
Last year, Chinese startups received half of all global AI investment. Pushing for recognition as the 'next Silicon Valley', China can provide a world of opportunity for UK tech businesses looking to try something new.
>See also: China's cyber security law: what does it mean for UK businesses?
The potential for growth in China is high due to the population's high adoption rate. The cultural differences between the UK and China can be off-putting, but they do create favourable conditions for success.
The level of support offered by the Chinese government is perhaps the biggest reason why tech thrives. The government is extremely committed to supporting the sector, implementing tech-friendly policies and national strategies, as well as investing in tech businesses. In turn, this support attracts more private equity and venture capital investors to China's tech scene.
Overall, China has a healthy investment environment with a strong interest in the UK tech scene and startups. Foreign startups with a base in China will always have the upper hand as Chinese business culture values face-to-face meeting and proximity. However, Chinese investors are always willing to provide capital support if international businesses are truly committed to expanding into China.
Regional differences
China is a huge country, so any UK business exploring the Chinese market must be aware of regional nuances and pick the city best-suited to its offering. There are several 'tech hubs' in China, each with a distinct focus depending on the priorities of local government. For example, offering tax reliefs to businesses operating in specific sectors.
>See also: Shenzhen, China: The next Silicon Valley?
China's capital, Beijing, features a large technology hub in its Haidian District: Zhong Guan Cun AKA 'electronics avenue'. Beijing's local government is particularly favourable to startups in media, telecommunications, entertainment, and culture.
Previously, Shanghai was China's biggest tech hub and graduates flocked here to work. Though still the world's most populous city, Shanghai is not best-suited to early stage startups.
Local government favours more established businesses, so there are many multinational companies and state-owned firms here. However, Shanghai could still be a good choice for a startup looking to closely collaborate with established firms. International startups may also perform better than a Chinese early stage business here, as the city has an overall international outlook.
Hangzhou, on the other hand, is a very favourable location for UK tech startups. The city is considered one of China's hot and upcoming hubs, and is home to the campus of e-commerce giant, Alibaba.
This tech firm is one of China's largest, and has changed the way people live in China with its mobile payment offering, Alipay. Similar to Apple Pay, it integrates with many national systems, including public transport.
Guiyang in Guizhou Province is the best location for startups with a Cloud element. Historically, this was one of the least established parts of China as it had fewer natural and agricultural resources. Now, it is the centre of Cloud Computing in China. There's a lot of space for servers due to its small population, and prices are low so it's a good place for startups on a budget.
>See also: The unhackable quantum communications system
Shenzhen is also a good place to launch startups, with local government favouring businesses in the AI and robotics space. The city is home to social media firm Tencent: creators of messaging platform, WeChat. The 'super app' has over 1 billion active users and is worth over $500 billion. With its youthful and diverse population, some people predict that Shenzhen specifically could be the 'next Silicon Valley' in China.
It's worth noting that this Government support comes with heavy regulation. Businesses must meet certain criteria to qualify for tax reliefs and other support, and mistakes are easily made. Regardless of which city is the right 'fit' for a UK startup, the importance of local connections cannot be overstated.
Cultural differences: Not for the faint-hearted
Because China's population is so high, competition for opportunities is high too. The work ethic in China is fierce, especially among young people. A move to China is not for the faint-hearted; a strong drive to succeed is essential.
China also has a somewhat traditional business culture, with a lot of emphasis placed on trust. It can be difficult for startups to even get off the ground without building a relationship with local government in their area.
>See also: Bitcoin's next evolution
The best way for UK businesses to succeed is by forming a partnership with existing businesses in China. While China welcomes business opportunities with the UK, a local connection on the ground is essential. There are some big cultural differences at play, and collaboration can make it much easier to negotiate these. Businesses should consider taking things slowly, too. Take time to form meaningful business relationships in the most appropriate city or province before branching out to other areas.
Success in China is there for the taking by UK businesses – it just takes a little bit of local know-how.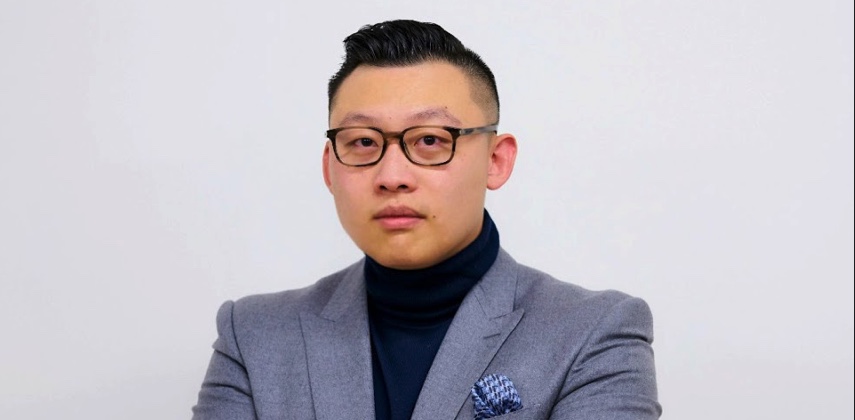 Further cementing its commitment to encouraging UK-China collaborations, Cocoon Networks will launch its inaugural London Tech Week in China event this year, and is hosting the 3rd China-UK Hi! Technology Festival during London Tech Week in June
Zai is also founder and chairman of Tech Shanghai Advocates, Global Tech Advocates' first landing point in China, as well as an Ambassador for London Tech Week and a mentor on the Mayor's International Business Programme