The digital skills gap is a contentious and ongoing issue that pervades many societies throughout the world. The problem? The demand for the digitally able/skilled is there and growing, while the supply is stagnating.
In the UK, the gap was highlighted most recently after the release of GCSE and A Level results in August.
Despite an increase in those students studying computing this is largely where it stops, at school level.
Data from the Barclays Digital Development Index revealed that the UK lags at the bottom of the list for the number of computing students in tertiary (university) education, above only Brazil and Sweden.
With the UK coming seventh out of 10 for vocational and workplace skills, the research highlights a clear need for more to be done in the workplace to help boost digital skills.
>See also: IT skills severely lacking
In Singapore this skills divide exists. Job vacancies for security and investigation were up to 2.3 thousand and in cleaning and landscaping were 1.1 thousand from March 2016.
This may stem from the fact that only an estimated 25% of Singaporeans go to university, although that doesn't include those who go to study abroad.
To combat this skills divide and perhaps instill a greater desire to go to university, particularly in the need to learn and improve digital abilities, Singapore's education body has pioneered a number of innovative projects ranging from preschool to secondary school to address the problem.
The digital skills drive
The IMDA wants Singaporean children to learn young, and through interaction with technology cultivate their creativity, according to Adrian Lim, director of the education sector for IMDA.
Playmaker @ Preschool, launched one year ago, is a government initiative targeted at preschools. Information Age visited PCF Sparkle Tots to learn more about what projects are being implemented at this level of education.
While these children (around the age of 7) are not learning how to sequence, the plan is to introduce a computational way of thinking orientated around play.
>See also: Public sector lacks the skills for long-term digital transformation
For example, these children at Sparkle Tots were learning how to program toys to say hello, or goodbye (or whatever they wanted). The robots worked on is called Bee Bot and the programme focuses on sequencing (the basics of coding). The children program the robots with step-by-step instructions.
Other examples for getting include, Little Bits, KIBO and Circuit Stickers.
Currently Playmaker is in 160 preschools and has impacted 9,000 preschool students.
The key to this initiative's success is that the technology is age and developmentally appropriate, suggests Lim.
The aim, Lim told Information Age, 'is to prepare students for the digital economy, which requires digital skills to both learn and play in this new economy.'
They've also provided professional development training to teachers to ensure they're engaged and confident to teach their students; 'success is not just based on technology…it's the engagement', commented Lim.
IMDA has curriculum specialists that are on site at schools to provide support for teachers and to help them gain confidence through on-site support
'The technology is the easy part, getting teachers to use the technology meaningfully is the challenge.'
The curriculum at preschools like Sparkle Tots is less screen-based compared to secondary schools, and focuses on play and team-orientated learning.
As the children move up the education ladder the Playmaker initiative becomes naturally less relevant and useful for the students.
>See also: Future proofing your IT team's talent and digital skills
Instead, the IMDA has instigated the Code@SG programme, which aims to establish coding and computational thinking as a national capability.
All schools have an applied learning program and Clementi Town's, a secondary school, is CODE (Computing to Discover & Empower), which has two main objectives: to expose students to computer sciences (CS), and to ignite interest in CS courses and careers.
As part of the programme, which has reached 130,000 students, there are a number of methods seeking to get children more active and interested in technology, and its applications.
'Labs on Wheels' was the most significant part of this programme that Information Age saw. A mobile lab travels from school to school, with a full suite of technologies available to test, including: programming, VR, coding, drones, 3D printing, robotics, scratch coding, gamification, facial recognition and laser printing learning capabilities.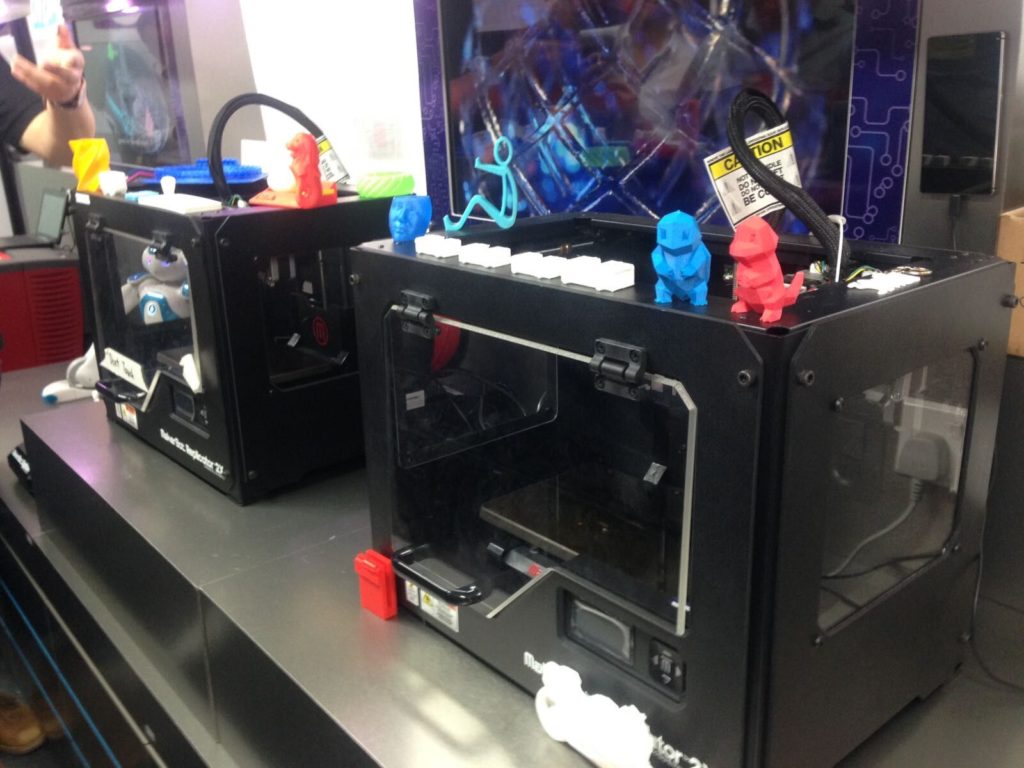 There are 4 buses that travel around Singapore, and facilitates 200 students per day with the aim of getting students to embrace technology.
>See also: Digital skills gap: How to prepare a generation for the modern workplace
Helen Tan-Lee, Principal, Clementi Town's Secondary School said 'we want them to be creators of technology, not just consumers of it' and every 6 months, they do a refresh of technology
Since 2014, the Lab on Wheels has been visited by over 40,000 students , and there is now a handicap accessible bus that will be debuted at the IMDA launch today.
Infocomm Club is another innovation in the form of after-school programming and is more in depth, focusing on 'ethical hacking,' and cyber security.
Bridging the digital skills gap is a main priority for the Singapore government. Schemes and programmes like these ones mentioned are vital in realising the ambition of balancing the tech supply and demand chain.