Edtech and SaaS leader Jody Bailey has joined coding platform Stack Overflow as its new chief technology officer, to drive the company's tech strategy
Bringing over 20 years' experience in the software industry to Stack Overflow, Bailey will lead development of tech solutions, as well as overseeing the company's product engineering, platform engineering, information security and IT teams.
Bailey will partner closely with Teresa Dietrich, who will continue leading the Product and Community organisation as chief product officer.
Joining from AWS, where he served as director of software development, Bailey has spent almost 15 years leading SaaS engineering teams, with the last eight years being focused on edtech solutions.
At AWS, Bailey led the product management, user experience, and engineering departments responsible for new self-paced learning experiences for customers.
Prior to this, the new executive appointment was CTO of workforce development company Pluralsight, growing its development team tenfold and overseeing transformation of the product to an enterprise edtech solution.
"Nearly every developer in the world relies on Stack Overflow to get the answers they need to do their jobs," said Bailey.
"I can't imagine an opportunity to have a greater impact on the future of technology than by supporting the thriving community and joining Stack Overflow at such an exciting time of growth."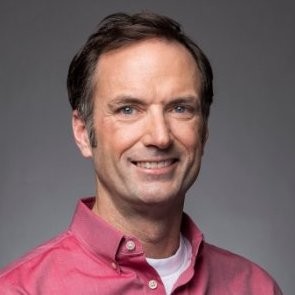 Prashanth Chandrasekar, CEO of Stack Overflow, commented: "Jody brings a wealth of experience creating and delivering innovative software products. As we set our sights on empowering the next generation of developers and technologists, Jody will play an essential role in ensuring our own technology is as impactful as the community we serve."
Stack Overflow, founded in 2008, facilitates a public developer community that is now reportedly visited by over 100 million users per month, as well as its knowledge sharing and collaboration product Stack Overflow for Teams, which boasts clients such as Bloomberg, Microsoft and Expensify.
Related:
The biggest senior technology hires — A list of the biggest senior technology hires, including chief technology officer (CTO) and chief information officer (CIO) appointments.
Edtech trends for the near future — In this article, we explore the biggest trends that are set to emerge in the education technology (Edtech) space in the near future.