Information Age has partnered with Tech Nation to help explore 20 of the UK's leading cyber security scaleups.
Tech Nation Cyber is the UK's first national scaleup programme for the cyber security sector. It is aimed at ambitious tech companies ready for growth.
In a series of 20 company profiles, we will be introducing you to the cyber security scaleups that make up Tech Nation's first cyber cohort.
All answers provided by Joe Luong, CEO, Crypta Labs
What does your company do?
Crypta Labs is developing a quantum hardware chip to secure the future communications of all IoT devices by replacing the current market standard True Random Number Generator (TRNG) component with our Quantum Random Number Generator (QRNG).
How do you differentiate from your competitors?
Crypta Labs is developing technology that works in real-world products; not just in stable laboratory conditions. One of the difficulties of developing QRNG solutions is that the device can easily be affected by external environmental. Any movement due to environmental vibrations or changes in temperature can influence the outcome of the randomness. Crypta Labs use of its patented diffuser facilitates the ability to produce optimal output where competitors solutions fail.
The Internet of Things: The next security crisis?

Manufacturers must pause in their race to join the IoT gold rush and think about security standardisation. Read here
What are the common challenges in the cyber security space?
Cyberspace is one of the largest unregulated and uncontrolled spaces as it is made up of a plethora of global security vulnerabilities, encompassing both the hardware and software side. As the size of data breaches and the cost of cyber attacks escalates, the proliferation of IoT connected devices will exponentially increase the number of attack vectors by adding Internet connectivity from potentially trillions of end point devices. Many of these devices were never intended with security in mind, therefore without 'Security by Design' built in to future devices and an easy way to ameliorate legacy issues any one of these connected devices could be hiding a vulnerability that could be exploited by a bad actor with the possibility for fatal consequences to life—no longer just financial costs.
What are the biggest mistakes a company can make regarding security?
The presumption of a solution (e.g. use TLS, use a SIM, use an HSM) without knowing how to get them in the right place. Also an assumption that coding for security is just like any other coding (or design). If you make a mistake in most coding it can be picked up and fixed because we don't tend to use side channels to break normal software whereas we do all the time in security.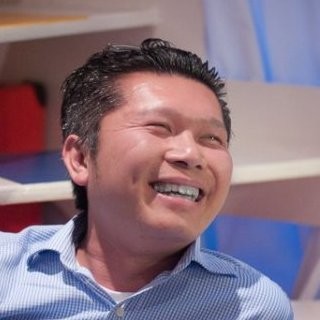 Provide your best practice advice/top tip for effective cyber security?
Get paranoid. Get expert advice. Get experts to check your advice. Get paranoid again. Check and review, then do it again, and again. Never accept you've completed the job as your attackers won't either.
What's next
Our vision is to ultimately miniaturise our QRNG technology to chip level by working with blue chip partners and key stake holders within the cyber security and quantum ecosystems. The first step in this process is integrating our QRNG into our HSM to provide the world's first Quantum HSM to secure critical infrastructure and mission critical communication channels for CAVs. Our current products are split between quantum and non-quantum products; however, our product roadmap will transition to quantum-only products over the next five years.