The aviation industry has been among the hardest hit sectors due to the Covid-19 pandemic. With lockdowns across the world leading to widespread lack of travel, the International Air Transport Association (IATA) predicted that airlines worked, on average, at 66% capacity throughout 2020 compared to 2019, and it's proved challenging to keep operations running within the sector.
However, resilience has been realised through increased scalability and speed in the cloud, while optimising costs. At IATA, capabilities from Rackspace Technology, VMWare and AWS have been leveraged in order to innovate faster and more sustainably. While migration to AWS has relieved strain on tech-facing staff by allowing for automation of software development, Rackspace Technology has been supporting improved data compliance, ensuring regulations worldwide are met, and CloudHealth from VMWare has increased cloud cost visibility.
AWS re:Invent — what's next for the cloud modernisation era?

With AWS CEO Andy Jassy announcing new products for customers at re:Invent, we explore what the future holds for the cloud modernisation era. Read here
According to IATA's CIO, Pascal Buchner, "Anything we can do now to innovate and transform our operations will be vital for scaling back up effectively when that time eventually comes, and for meeting customer expectations with the right health and safety precautions in place.
"We've been working with Rackspace Technology since 2017, and asked them to support us in identifying how we could transform our IT infrastructure in support of our goal of becoming leaner and meaner. We conducted an architectural review of AWS with Rackspace Technology, which found that legacy applications were presenting barriers to our digital transformation efforts."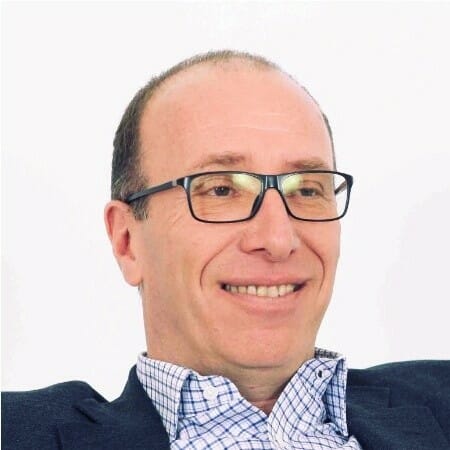 A review of IATA's use of AWS capabilities led to the conclusion that the organisation wasn't using the cloud service provider's services to its highest possible advantage, as there were still areas that brought complexity, and activities that could be streamlined to deliver maximum value.
"These findings alone demonstrated to us the value of working with Rackspace Technology — to see where the gaps were and identify some quick wins to deliver savings, simplicity and increased automation," said Buchner.
"From adopting DevOps processes to improve the speed at which our ​organisation can deliver solutions to implementing automation across a number of back-office activities, we have now embarked upon a monumental journey of transformation.
"To do so at such scale, while aiming to reduce costs significantly, may sound difficult to achieve, yet we believe that with the right technology partner by our side, we can be ready to operate as we want to by 2022. It's about speed. If I can do it faster with less risk with a partner — and I believe Rackspace Technology is that partner — it will make this transformation a success."
Choosing the right ERP partner for your organisation

This article will explore how organisations can choose the best possible enterprise resource management (ERP) partner for their operations. Read here
Getting the workforce on board
When embarking on a new tech strategy that will encompass the entire company, it's vital that said strategy is made clear to the entire workforce, which will often require leaders to take a variety of backgrounds and skill sets into account. Many strategies need a change in culture to go with it, which brings the potential of shock for some employees if they aren't properly introduced to new developments.
"The change of culture is a key factor in building the new cloud operating model that we want to adopt," said Buchner.
"We are going through classic steps of change management: the team had first to understand why we need to move to DevOps; secondly, they are now in the phase to understand what will be their own part in the new model; and thirdly, we will have to implement, probably, on the most recent products that have been designed to demonstrate that it works, and that it creates value for all stakeholders: our customers.
"This is because our team will deliver faster with more agility; we will look to avoid waste in the delivery process and management, because we will not weaken the security or the scalability of our solutions.
"The most challenging part is to bring the team into a state of mind where they will start to believe that the new model will work for them."
3 tips for supercharging your remote workforce with AI and automation

Craig Nunes, COO of Nebulon, provides three tips for supercharging your remote IT workforce using artificial intelligence (AI) and automation. Read here
For a tech strategy to be truly successful, cross-department collaboration is key, and this requires trust from everyone involved. This isn't always easily obtained if employees aren't clear on the initiative's benefits.
"Like any transformation, soft skills are the main aspects of the challenge: your people will make it working if they are convinced that it will work for them and for the organisation," said Buchner.
"Training is important to allow the team to understand how the new tools are working, but it is useless if they don't understand that processes that have been implemented for years will have to change. For example, team members will argue that they cannot give access to production to developers for security reasons.
"So you have to convince them to automate the controls that they are doing, so that developers can execute them while they will release their work. The team has to learn all the new skills that will allow automation first, but secondly they need to learn how to trust the developers.
"Developers also need to learn how to earn the trust of the operation staff so that they can work together to speed up the overall process."
Use cases for AI and automation in transport and logistics

We take a look into the various ways in which the transport and logistics sector can benefit from AI and automation technologies. Read here
Ensuring passenger trust
An effective tech strategy not only considers the welfare of employees within the organisation, but also the customers it has outside of it. This is where the matter of trust returns to the agenda; as customer data becomes more vital to customer service strategies, security needs to be properly ensured in order for consumers to fully trust the company, the services of which they are looking to invest in.
Trust in data protection is particularly paramount within the aviation sector, where details regarding passports and insurance, among other sensitive data, are regularly acquired. According to the IATA CIO, "the aviation sector has a unique opportunity to redesign its processes to make him more sustainable and efficient while continuing to protect the safety of our passengers but with much more care of the protection of the privacy of their personal data.
"Not adapting to this new schema will create an unbearable risk to survival."